Ardel Security safes.
We are an Australian owned and operated company located in North Western Sydney. Ardel Safe Co. has been manufacturing quality safes and security products for over 35 years. We hold the Australian Made Logo License, and you will see that logo on all our products, so you can be confident that you are buying a genuine Australian made product. 
We take pride in offering personalised assistance and advice with regard to any of our products. When you phone us, be assured you will be able to talk directly with the technical experts. 
Ardel positions its regular product range in the higher quality, small to medium size domestic and commercial market sector. Our products serve the Banking, Corrective Services, Medical and Retail industries. Ardel also specialise in the design and manufacture of custom and purpose built safes and high security cabinets. We can design and build to your requirements.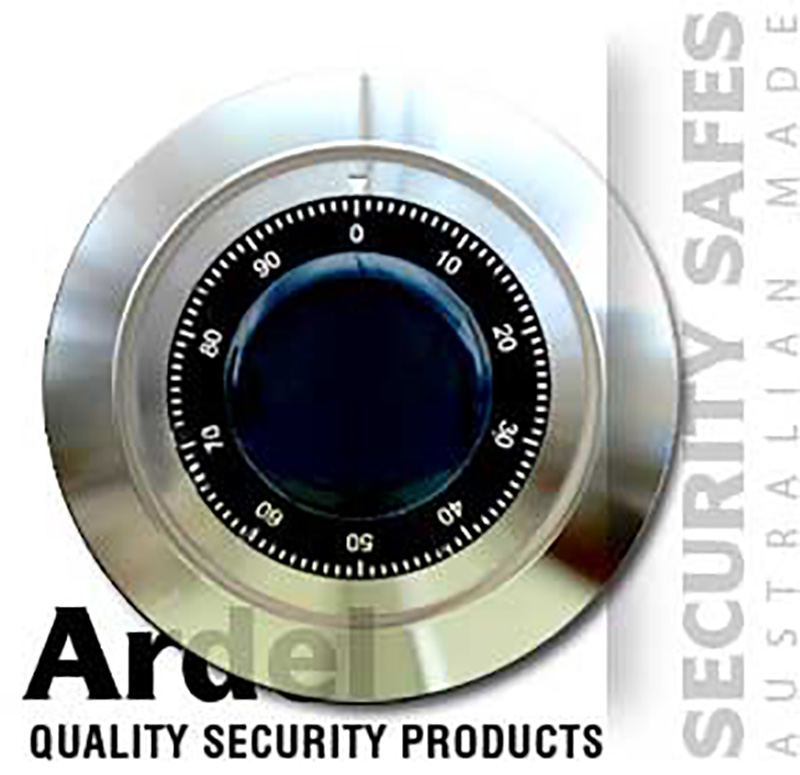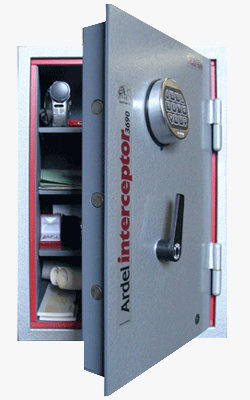 Ardel Interceptor - Burglary and Fire Resistance for the Home
Burglary and Fire Resistance for the Home.
An Interceptor security safe offers protection against loss of valuables due to theft or fire. A safe provides a secure location for important documents, cash, jewellery, family heirlooms and other valuables. Importantly, a safe acts as a deterrent and is time delaying for any would-be thief intent on stealing your valuables.
The Interceptor security safe range are genuinely Australian made, constructed using a quality pressed/welded fabricated steel casing filled with high density, high strength concrete. The moulded concrete imparts high physical strength and increases fire resistance by greatly reducing the rate of heat transference to the safe chamber in the event of a fire. An expandable (intumescent) fire seal is fitted around the door returns to help protect the safe contents against smoke, heat and water. The safe door also contains an insulating barrier against heat.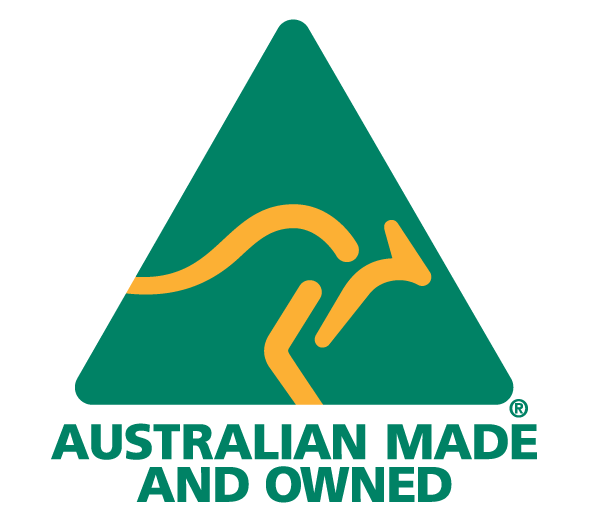 ARDEL Safe CO. manufacture a broad range of Australian made security products which offer the following features:
Burglar-resistance
Fire-resistance
Environmental protection
Only quality key, combination and digital locks used
Surface mounting, Wall and In Floor safes
Time delay, dual code, audit trail locks optional
Cash management deposit safes
High security cabinets
Custom made safes & cabinets
Quality Security Products